Ruskin sightscreen louver looked just right for State Farm
The new State Farm Headquarters in Richardson specified a visually-distinctive sightscreen across the entrance of the building to provide shade and visual privacy for the occupants. ADW Corps' architectural product specialist Steve Bryan presented Ruskin's ev811AB sightscreen louver as an alternative to the originally specified product. By using "accent blades" of different depths and color, the Ruskin product achieved the function and appearance of the original design with a significant cost savings.
For more information on the ev811 louver, call us, or you can view the product online here. If you need help value engineering your project, call ADW Corp. We'll help you find ways to achieve the level of performance or appearance you want, while we look for those all-important savings.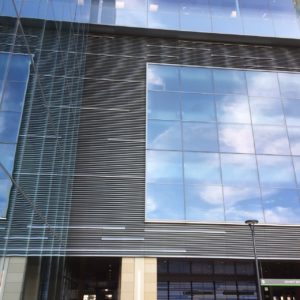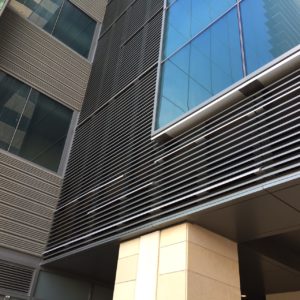 DFW Airport Terminal D
DFW International Airport Terminal D is a 2 million square foot facility with a lot of air distribution – (2300) TMSA supply diffusers, (950) 355RL return grilles, and 10500-linear feet of CT linear bar diffusers. Leon Kloostra, Titus' chief engineer, specially designed 30" x 63" sections of CT linear bar diffusers with three de ection modes to ensure an even air dispersion pattern.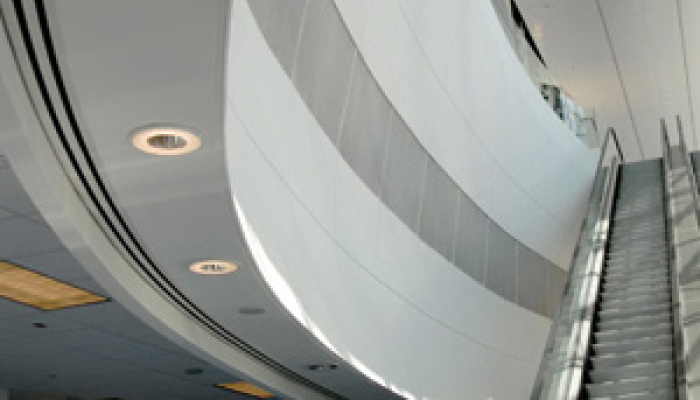 Titus Flowbar & CT-480 diffusers accentuate the "curved" theme architects envisioned when designing Terminal D.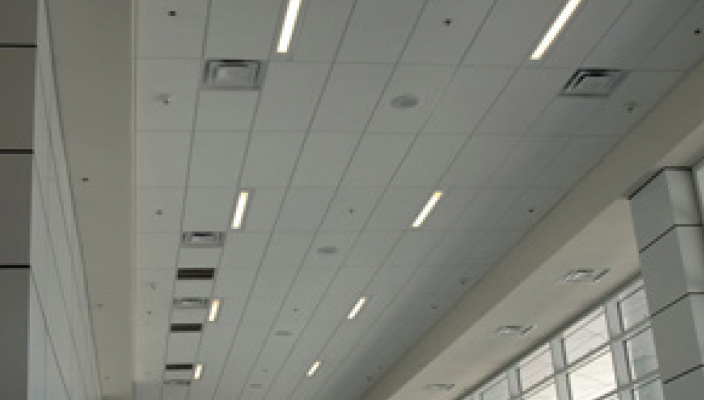 Titus TMSA diffusers disperse air to a large open lobby area.